Julio Maia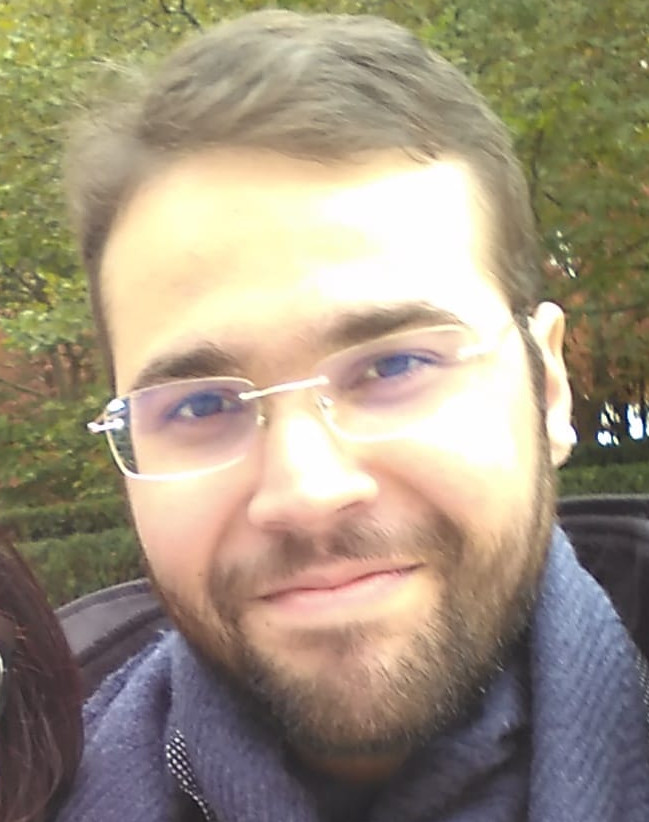 Research Programmer for NAMD since July, 2018.
Has worked on improving MOPAC's performance, a semiempirical quantum energy software, as well as integrating it with NAMD for hybrid QM/MM simulations, with professor Gerd Rocha.

Loves science and HPC.
Julio was an awardee of the
first Gordon Bell Award for High Performance Computing-based COVID-19 Research
in 2020.
Home Department: Beckman Institute
Office Address: BI 3061
Office Phone: 217-244-1928
Email Address: jmaia@ks.uiuc.edu
---
Education
M.S., Computer Science, Federal University of Paraiba, 2018
B.S., Computer Science, Federal University of Paraiba, 2015
---
Research Interests
Free-Energy Methods
Hybrid QM/MM Simulations
Semiempirical Quantum Chemistry Methods
Linear-Scaling Approaches for Quantum Chemistry
GPGPU Programming
---
Publications
Scalable molecular dynamics on CPU and GPU architectures with NAMD
James C Phillips, David J Hardy, Julio DC Maia, John E Stone, Joao V Ribeiro, Rafael C Bernardi, Ronak Buch, Giacomo Fiorin, Jérôme Hénin, Wei Jiang, Ryan McGreevy, Marcelo CR Melo, Brian K Radak, Robert D Skeel, Abhishek Singharoy, Yi Wang, Benoît Roux, Aleksei Aksimentiev, Zaida Luthey-Schulten, Laxmikant V Kalé, Klaus Schulten, Christophe Chipot, Emad Tajkhorsh The Journal of Chemical Physics, 153:044130, 2020.


NAMD goes quantum: an integrative suite for hybrid simulations
Marcelo C. R. Melo, Rafael C. Bernardi, Till Rudack, Maximilian Scheurer, Christoph Riplinger, James C. Phillips, Julio D. C. Maia, Gerd B. Rocha, Joao V. Ribeiro, John E. Stone, Frank Neese, Klaus Schulten & Zaida Luthey-Schulten Nature Methods, 15:351-354, 2018.


GPU Linear Algebra Libraries and GPGPU Programming for Accelerating MOPAC Semiempirical Quantum Chemistry Calculations
Julio D.C. Maia, Gabriel Aires Urquiza Carvalho, Carlos Peixoto Mangueira, Jr., Sidney Ramos Santana, Lucidio dos Anjos Formiga Cabral and Gerd B. Rocha Journal of Chemical Theory and Computation, 8:3072-3081, 2012.